'Premier Suites brings business and leisure together'
Interview with Bouke Koppert, Tom van Rijn and Tom Vermerris of Premier Suites
This past June, Premier Suites opened in the imposing Hourglass Building in Zuidas. Catering to the large demand for lodging from both business and leisure travellers, the chain already had locations in Ireland, England, Belgium and Rotterdam, making Amsterdam's Zuidas a logical next step for a second location in the Netherlands. Perfectly situated, with excellent links, this place is booming, say the team behind Premier Suites. 'We want to make this the ultimate location for leisure and business guests. Hence the name Premier Suites, expressing where we really aim to excel', emphasizes Bouke Koppert, Premier Suites COO.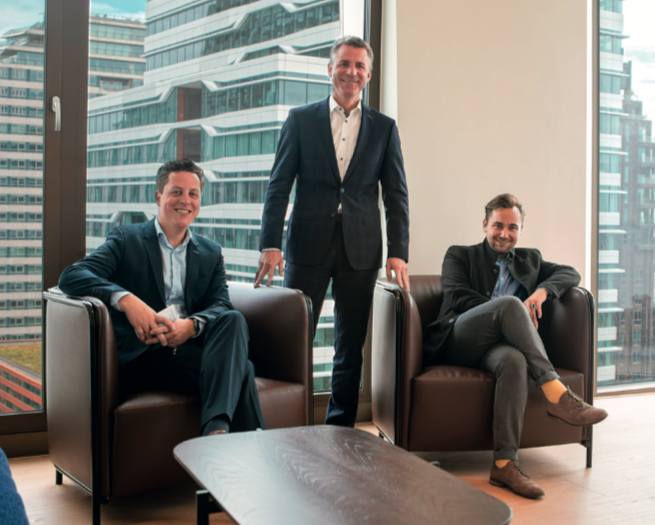 VARIETY OF GUESTS COMING AND GOING
Premier Suites Zuidas offers a diverse range of rooms with all amenities, ranging from lofts to two and three-room flats. Guests can count on highly personalized service. 'In our lobby there's always a variety of guests coming and going. One minute I'll be helping someone register with a GP, the next I'm giving a leisure guest tips for booking a canal cruise', explains Tom Vermerris, general manager of Premier Suites Zuidas.
INDEPENDENCE MORE IMPORTANT THAN EVER
Despite opening its doors in Zuidas in the midst of turbulent times, Premier Suites got a heart-warming reception in the district, says Tom van Rijn, sales manager at Premier Suites. 'From the moment we arrived, we were made to feel incredibly welcome. Many companies dropped by and indicated that though they wanted to see how events would play out, they were also excited to team up with us.' Bouke Koppert adds, 'We're also seeing that the element of independence Premier Suites offers is especially attractive right now. The apartments and rooms for example all have their own fully equipped kitchen and washing machine.'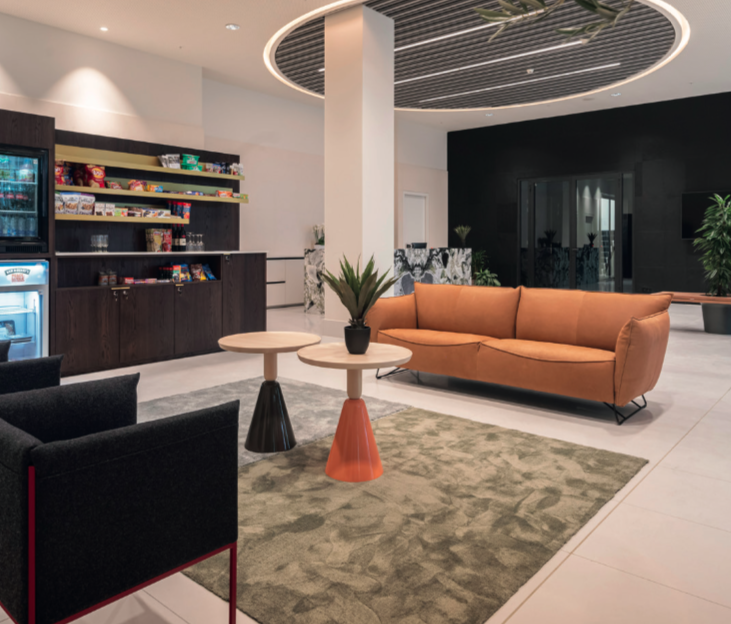 ZUIDAS PARTNERSHIPS
This allows the team a very positive outlook on the future of Premier Suites in Zuidas, where they see plenty of opportunities for great partnerships with other local companies. 'From the electric bike shop and our neighbour JUIZZ Amsterdam to Vascobello's and Loetje's breakfast boxes', says Tom van Rijn. 'These are terrific extra services for our guests, and wonderful business partnerships for our neighbours in Zuidas.' Premier Suites is eager to meet more of the Zuidas community at their official opening celebration!