Van der Valk Hotel: wake up with Zuidas
Zuidas is renowned for its pioneering work in architecture. As it matures into an international quarter of Amsterdam, buildings are shooting up right and left in Zuidas. Amidst all these modern skyscrapers, it may be difficult to imagine that just about 20 years ago this stretch of land connecting the residential neighbourhoods of Zuid and Buitenveldert consisted mostly of tennis courts and football pitches. In this series we zoom in on the architecture of Zuidas. This time, we take a closer look at the Van der Valk Hotel.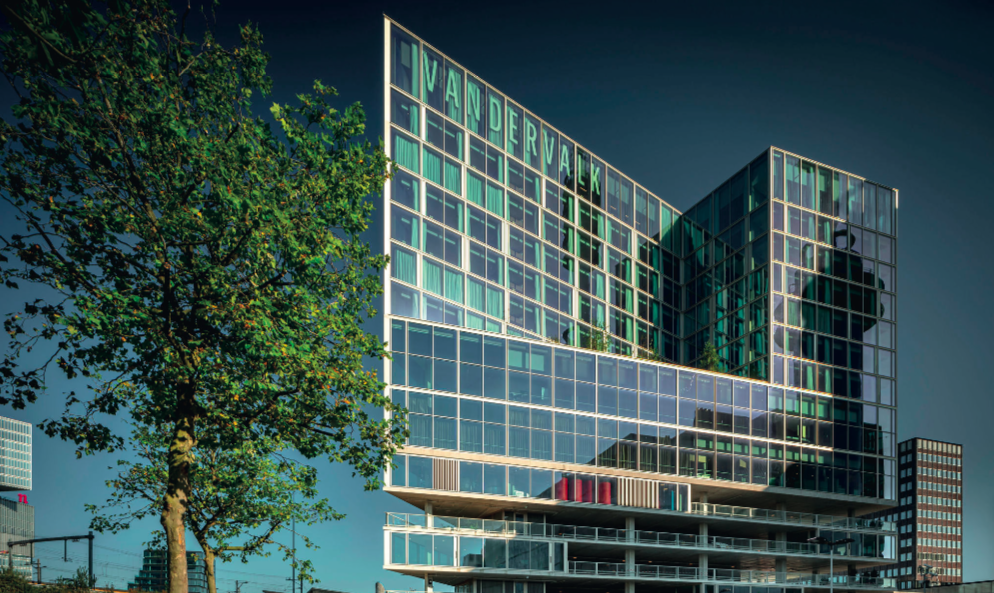 BREEAM OUTSTANDING CERTIFICATE
Zuidas was already famous for its cutting-edge architecture, but project developers are increasingly being challenged to design buildings to the highest sustainability standards. Van der Valk Hotel Zuidas is a perfect example and boasts a BREEAM Outstanding certificate. First of all, the eye-catching structure is notable for its unusual shape. At one end the plot on which it sits angles to a sharp point, which has been integrated in the hotel's design. The end result is a glass triangle raised on a concrete base. Occupying this lower section is the car park, deliberately incorporated into the building itself and thus elevating the section housing the hotel.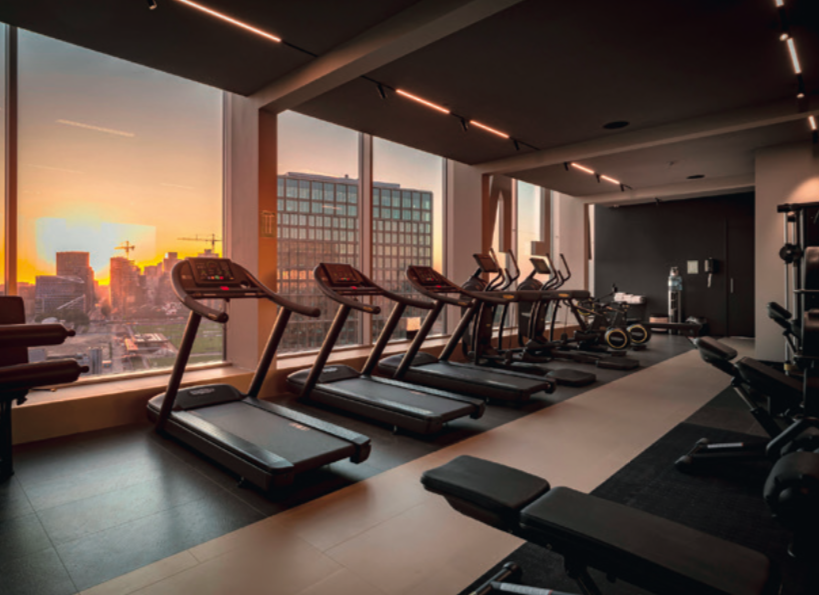 ROOMS WITH A VIEW
On the roof are solar panels and a rainwater system that drains into public waters. This prevents clean rainwater from emptying into the sewers and helps to maintain groundwater levels naturally. Lighting is similarly keyed to sustainability, using energy-efficient LED lights that adjust to the available daylight and presence of people. The plain façade serves to emphasize the building's glass shell and affords spectacular, unobstructed views. In counterpoint to the angular exterior, the interior features soft, rounded forms paired with eco-minded, natural influences, such as green walls and sustainable wood. That creates an interesting contrast between the inside and outside of the hotel. The remaining seven floors are occupied by hotel rooms which, thanks to the glass exterior, provide all guests with a 'room with a view'. From their beds, they can literally see Amsterdam's Zuidas wake up.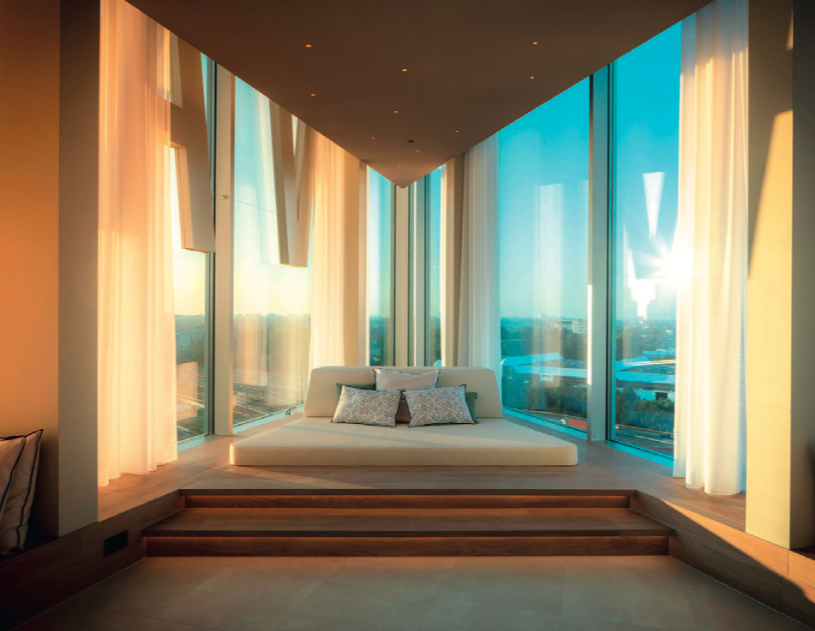 FACTS
• Van der Valk Zuidas has a transcritical CO2 refrigeration system. This system uses a natural refrigerant instead of environmentally harmful hydrofluorocarbons.
• On the building's top floor is a fitness and wellness centre where guests enjoy an impressive view while working or chilling out.
• Restaurant patrons will enjoy more than just the food: both the à la carte restaurant and tableside service restaurant are designed to serve dinner-with-a-view.
• The first four storeys of the hotel consist of parking levels plus three 'social return' spaces to host temporary shows by young artists starting from February 2021.