'PERSONAL DIFFERENCES MAKE US STRONGER'
A few months ago, we held CBRE´s very own Inclusion Fest. A week devoted to an open and accessible discussion with colleagues about equal opportunities and being yourself at work. Recent internal research shows that staff working at CBRE already feel free to be themselves. But, as far as I'm concerned, there's always room for improvement. This is why I hope that the Inclusion Fest has stimulated debate about diversity and inclusion and helped raise awareness. Everyone's different and that's something we should actively encourage. Because we can only come up with the best real estate solutions together if each of us has the confidence to share their personal views.
Serious themes, accessible discussions
We engaged in open conversation with each other on diversity and inclusion at work, in order to raise awareness of these themes. We started with some icebreakers: cards featuring interesting topics for discussion that we placed on people's desks. Anonymous job applications: are they essential for inclusive recruitment? What exactly do we mean by an inclusive labour market? Have you ever experienced privileges at work? How do you handle power imbalances at work? These are not the kind of subjects that we raise over coffee every day. But that's what makes it so interesting to discuss them in detail together.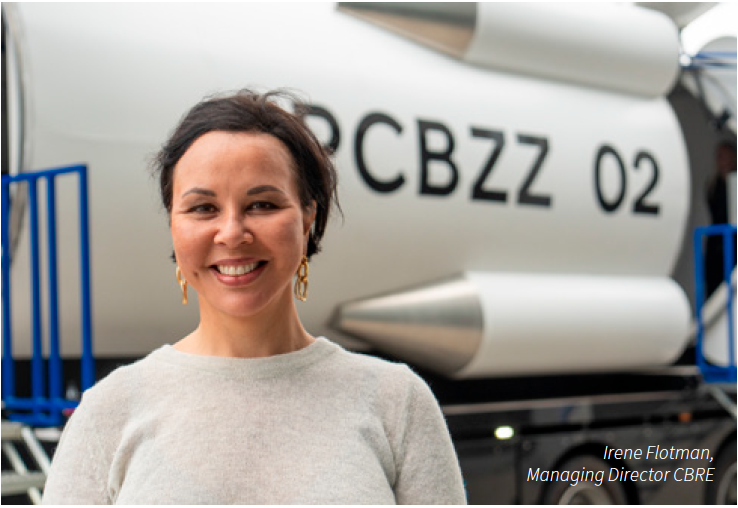 There's always room for improvement
Every year, we conduct research into colleagues' experiences at work. This year's survey revealed that staff feel free to be themselves at work and find the atmosphere to be friendly and informal. Of course, that's great news! But we also want to raise people's awareness of blind spots in their working lives. We all feel most comfortable with people who are like us and that's why we seek out their company – consciously, but also often without realizing it. But it's actually really important to try to relate to different people. I'm totally convinced that a melting pot of cultures and personalities ultimately leads to the best results. This is why we endeavour to encourage an open perspective. There's a place for everyone here. Only if we create an atmosphere where everyone is able to collaborate on an equal footing can we truly achieve the best results for our customers. That's why there's always room for new ideas – it really is part of our DNA. Whether you're junior or senior, you can always express a good idea and often even put it into practice.
Looking beyond
differences If you've just started working with someone who's different and thinks differently, it can sometimes be awkward. But you need to get beyond that. Because it not only broadens your horizons – the team results also benefit at the same time. Thanks to our different personalities, perspectives and opinions, we always take a slightly different approach to customers than our competitors. And that's how we achieve the best, most creative and most original solutions. This is also why we deliberately bring together as many different people as possible in a team – not in terms of their position or job description, but relative to their approach and style of working. That's our strength: both for colleagues and customers. And I couldn't be happier about it.