"Looking at Zuidas from my terrace is like watching a play"
Zuidas is a distinctive part of the city and in high demand among house hunters. Between now and 2040, some 8,000 to 9,000 new homes will be built here. Once known mostly as an office location, more recently Zuidas has been shedding that image in a complete metamorphosis. When Zuidas is finished in around 2040, a projected 15,000 people will call it home. In this new section, we ask residents to tell us where they live and how they like life in Zuidas. This time, we talked to Eva Lindfors, who lives in Xavier. After leaving her native Finland as a teenager, Eva fell in love with our country of tulips and windmills. In 2015 she saw an ad in Hello Zuidas magazine for the Town House project in Zuidas. Two years later, she and her family moved here, and she has no plans to leave.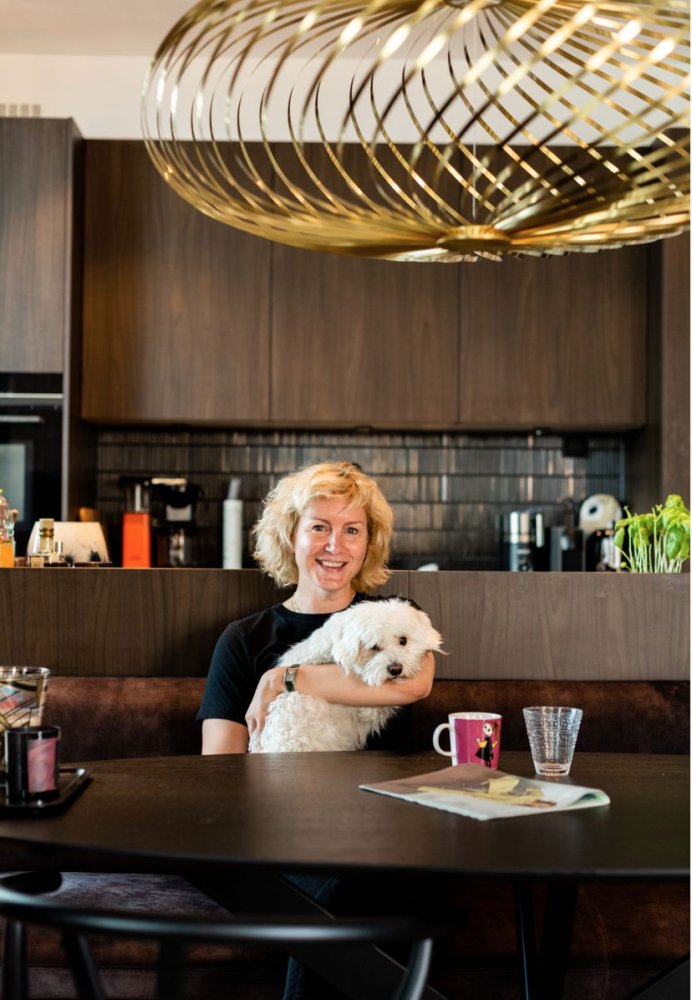 Eva, had you ever imagined living in Zuidas, before this?
"When we arrived here, it was a bit of a fluke. My ex worked here, but it had never actually occurred to us as a place to live. That's because of the strong business image the district had in 2015. Without discussing it, I'd put our names down for the Town House project, thinking it was a long shot. But, miraculously, we got a house. In the end, I'm very happy we seized that opportunity to pack up from suburban Amstelveen and come to live in Amsterdam."
Have you put down permanent roots here?
"When I was house-hunting again, I looked at everything on the buyer's market. Secretly, though, I was hoping for something in Xavier, because I watched as it was going up. It has bag loads of character. It's one of the most beautiful buildings in the whole district. I'll certainly stay as long as the kids are still living at home, so at least another five or six years. I've not given any thought to what happens after that. This location is great. It has the perfect combination of shops, people, restaurants and other things to do, plus the peace and quiet at weekends."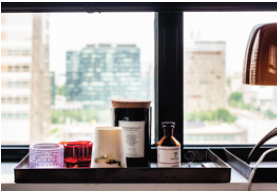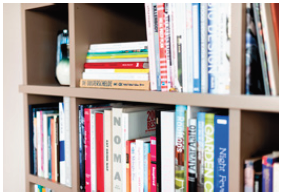 What do you like best about living in Zuidas?
"I love walking around the area. Of course, with our dog, Bobby, I do a lot of that. It's helped me get to know other residents out walking their dogs. The little squares and all the green spaces make it into a nice neighbourhood. Often, I sit on the balcony and just watch what's going on in the centre of Zuidas. It's so nice to see people socializing, now that bars and cafés are open again."
Is there anything still missing here?
"To start, there's no place for locals to walk their dogs. Also, it would be so nice to connect with other residents. I haven't seen that yet in Xavier. Everyone's friendly and says hi, but I would like to get to know people by organizing drinks or a barbecue in our courtyard. And George Gershwinplein would be a great spot to organize something for everyone living in Zuidas. An event to bring us all together. Let's get to know each other!"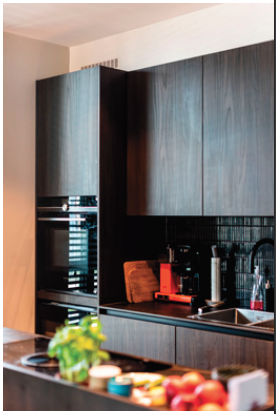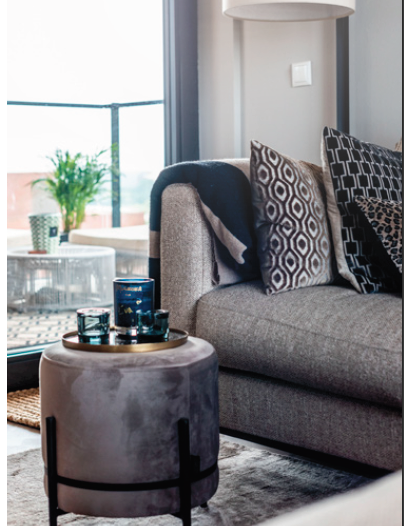 Favourite spot at home
My terrace and my sofa. From there I can see Zuidas and enjoy taking it all in. Thanks to my view of the A10 and George Gershwinplein, I always have the scoop whenever anything happens. The sun is shining, pavement cafés are back in business and I have a front-row seat. It's like being a spectator at a play.
Favourite spot in Zuidas
Club Sportive, Doppio's outdoor tables for work and coffee, and Total4Living on Gelderlandplein for inspiration and collaboration.

Name Eva Lindfors, interior designer at Matter of Space
Building Xavier
Hobbies Travel, reading (especially anything design-related) and walking with our dog Bobby