"I thought: isn't Zuidas all offices? How do you live in a place like that?"
Zuidas is a distinctive part of the city and in high demand among house hunters. Between now and 2040, some 8,000 to 9,000 new homes will be built here. Once known mostly as an office location, more recently Zuidas has been shedding that image in a complete metamorphosis. When Zuidas is finished in around 2040, a projected 15,000 people will call it home. In this new section, we ask residents to tell us where they live and how they like life in Zuidas. This time, we talked to Annemiek van Dijke, resident of The Gustav, whose move to Zuidas came about through her friend Nathalie Lam, who lives in New Amsterdam. Annemiek and Nathalie know each other from their student days in Leiden. Here, they tell us what brought them to Zuidas.
Annemiek, had you ever pictured yourself living in Zuidas?
Annemiek: "No, not at all. I'm originally from Hulst in Zeelandic Flanders, six kilometres from the Belgian border. In 1988 I started university in Leiden, and that's where I met Nathalie. With Nathalie living in Zuidas, I got to know what it's like to live and go out in this area."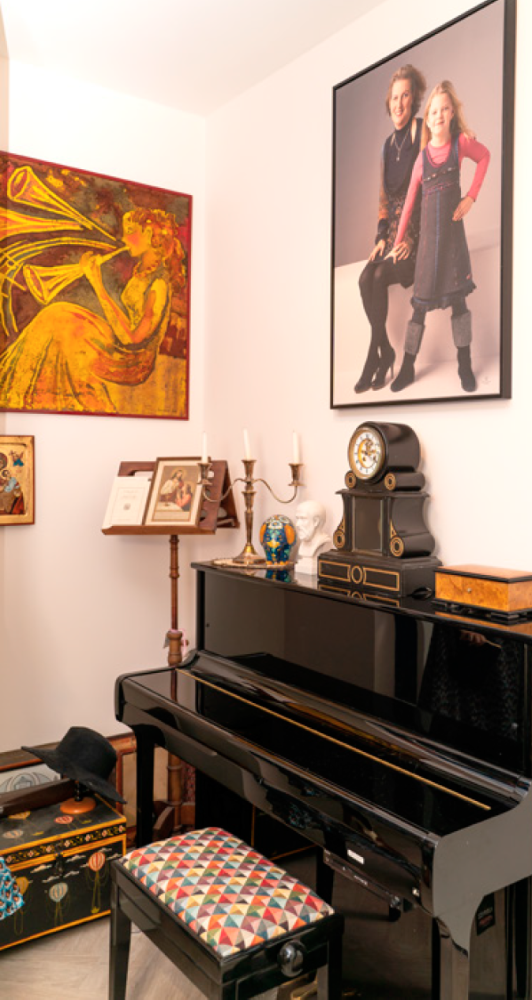 What did you think of Zuidas, initially?
Annemiek: "I thought: Isn't Zuidas all offices? How do you live in a place like that? Knowing Nathalie, she has a gorgeous apartment, and when I saw it and her view I was sold then and there. Years ago our student club took an anniversary trip to New York City, and this has a really similar feel. That was a big draw. The estate agent said I was incredibly lucky to have drawn a chance to buy a flat here. Try as I might, though, I can't get people in Hulst to understand buying a flat in Amsterdam for this amount of money and calling that being lucky!"

Nathalie, what brought you to Zuidas?
Nathalie: "I've lived in Zuidas for nearly ten years now. I was among the first to come live here and it wasn't all that built up yet. At the time, everyone thought my moving to Zuidas was quite odd. I'd been living in Amsterdam Zuid, so it was a big step. I saw Zuidas grow and become more professional in terms of the companies here, but social activities and eating places, too. It's amazing how Zuidas has grown and how popular it's become."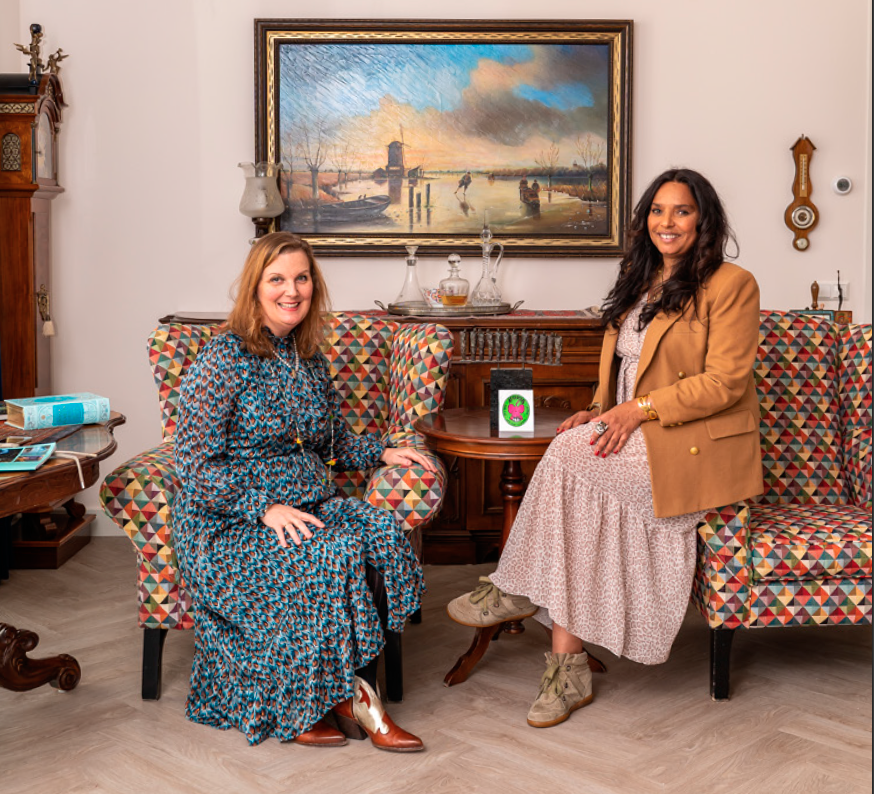 Annemiek, do you think you'll stay here permanently?
"That was the plan when I bought this place. I live here with my daughter Jasmijn and she has quite international interests, so the fact that Schiphol and the station are close by was a plus. I do intend to stay here for a long time."

Is there anything you feel Zuidas is missing?
Annemiek: "My daughter and I miss having a good stationer's like Winter where you can get chic fountain pens and good office supplies, as well as nice gifts. And a market would be brilliant." Nathalie: "Yes, shopping for nice gifts is tricky here. We could also use a good greengrocer or delicatessen, and things like a clothing boutique and perfumer. More diversity would be welcome!"

Name: Annemiek van Dijke
Age: 51
Job: senior researcher at PsyQ and clinical psychologist/neuropsychologist and researcher at LUMC
Building: The Gustav
Hobbies: reading (for example The School of Life's 'reading the classics'), playing the piano, our cat Petit and exploring Amsterdam.
Favourite spot at home: our sofa, where my daughter and I enjoy reading or watching Netflix.
Favourite spot in Zuidas: Nathalie, her daughter, my daughter and I love relaxing on the outdoor terraces here and going out for nice meals. George Gershwinplein is another lovely spot.