Zuidas Architecture: Hourglass Building
Zuidas is renowned for its pioneering architecture. As it matures into an international quarter of Amsterdam, buildings are shooting up left and right in Zuidas. Amidst all these modern skyscrapers, it may be difficult to imagine that just about 20 years ago this stretch of land connecting the residential neighbourhoods of Zuid and Buitenveldert consisted mostly of tennis courts and football pitches. In this series we zoom in on the architecture of Zuidas. This time, we take a closer look at the Hourglass building.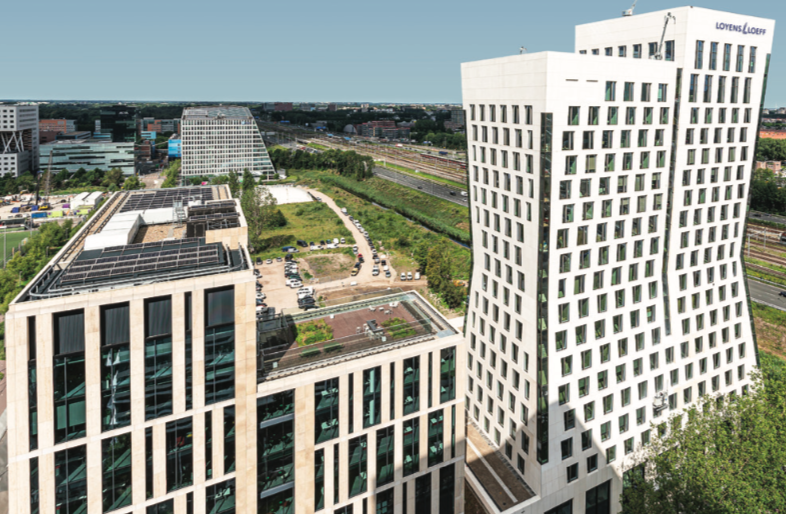 Take the train to Amsterdam Zuid Station and these days you'll find yourself welcomed by the awe-inspiring iconic architecture of Zuidas. Recently added to this skyline is a new eye-catcher called Hourglass. It's no mystery how this unusual building got its name. Even from a distance, the sandstone structure's curved silhouette, narrowing at the middle, is distinctive. The light natural stone façade and warm materials give Hourglass a classic and cosmopolitan look.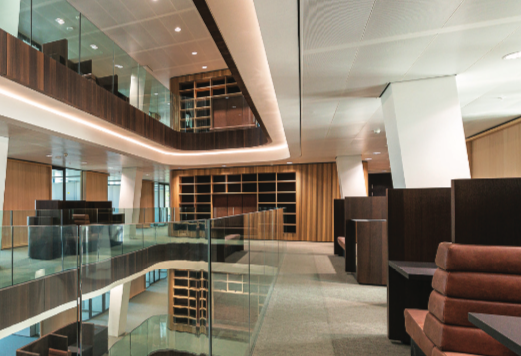 The building's cinched waist divides it into two sections, resulting in two separate atria that flood the interior with light. Amplified by the many rectangular windows that look almost haphazardly strewn across the façade, this transparent effect is carried through in the large glass entryway that opens onto Parnassusweg. Hourglass has mezzanines running from the ground floor up to the 10th floor and a green wall stretching over the full length.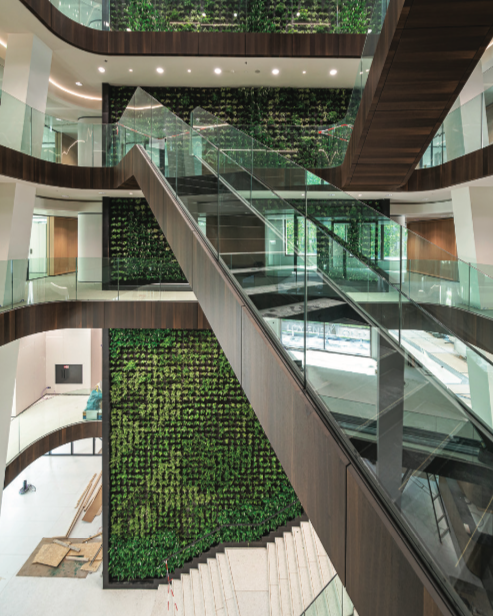 Different entrances and access routes to Zuidas give the building a multifunctional character that dovetails with its slated use. With everything from offices for Loyens & Loeff to Premier Suites luxury accommodation, it's a place that invites visitors to Zuidas to linger.
Facts
• The building's architecture in the shape of an hourglass was inspired by the work of Romanian sculptor Constantin Brâncuși.
• Floors 12-16 are occupied by a Premier Suites Plus apartment hotel with 115 units and a restaurant. On the ground floor is an urban gym operated by TRAINMORE and there's also a fine-dining restaurant.
• Underneath the building is a two-storey car park plus spaces for 550 bikes. • Hourglass was designed and built with a view to obtaining a BREEAM Excellent certificate.