One of the most prominent developments in the Kop Zuidas regeneration master plan is Terrace Tower: a spectacular eye-catcher and veritable feat of engineering. Rising between the A10 motorway and RAI, the building outbalances even the Leaning Tower of Pisa, with the front façade projecting a whole 16 metres at its farthest point and seemingly poised to topple at any moment. The design is the work of the internationally acclaimed Danish architecture firm BIG Bjarke Ingels Group in association with Inbo as executive architects. Terrace Tower takes its name from – what else? – the terraces formed by the building's stepped design and staggered structural volumes. The apparent simplicity of the series of stacked cubes belies the actual complexity of the underlying construction. A combination of ingenious steel, ultra-light floors and a ground-level layer acting as a counterweight keeps everything in balance.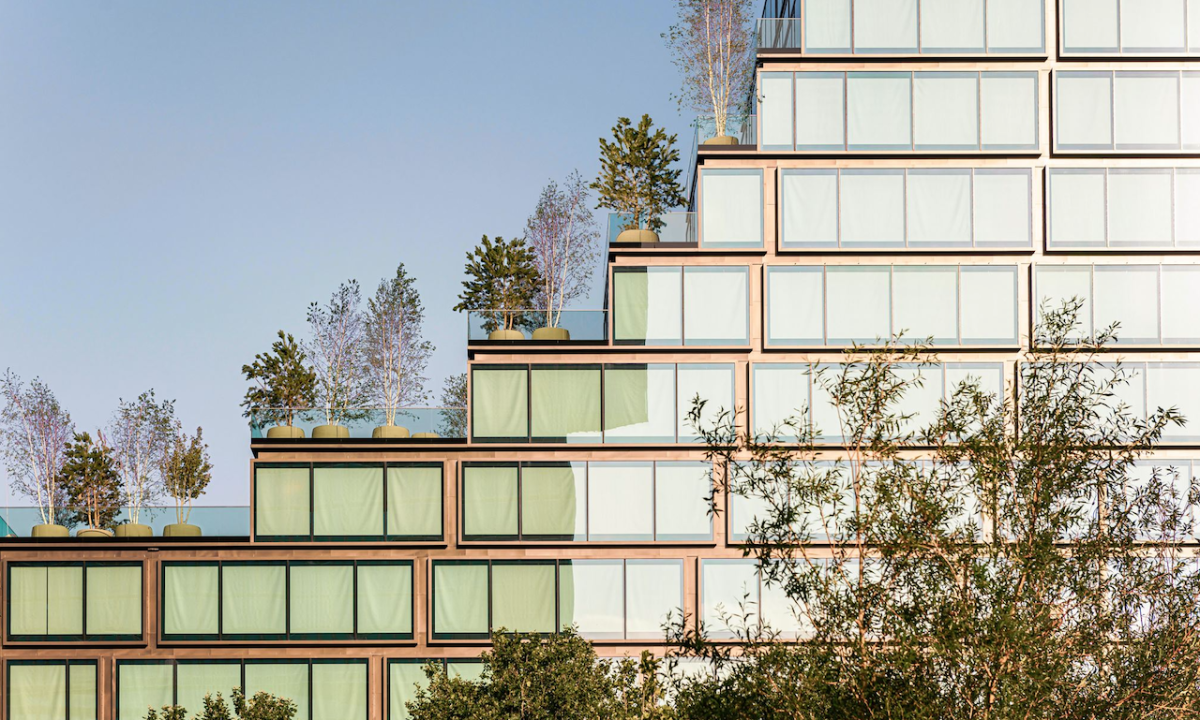 In addition to headquartering menswear brand Suitsupply, which commissioned the building, Terrace Tower is home to a large photography studio, a restaurant and a flagship store with a coffee corner. The terraces were landscaped into an urban oasis by DELVA Landscape Architecture | Urbanism – the same firm that's spearheading efforts to green rooftops and public spaces across Zuidas to create a network of ecological stepping stones stretching from Amsterdamse Bos to Amstelscheg. Green surroundings are proven to significantly boost employee well-being and productivity, to the extent that vegetation is fast changing from cost item to economic revenue model. An article about Terrace Tower even noted that "green is the new marble" in Zuidas. Who needs marble, after all, when you can enjoy stunning planted roof terraces like those of Terrace Tower?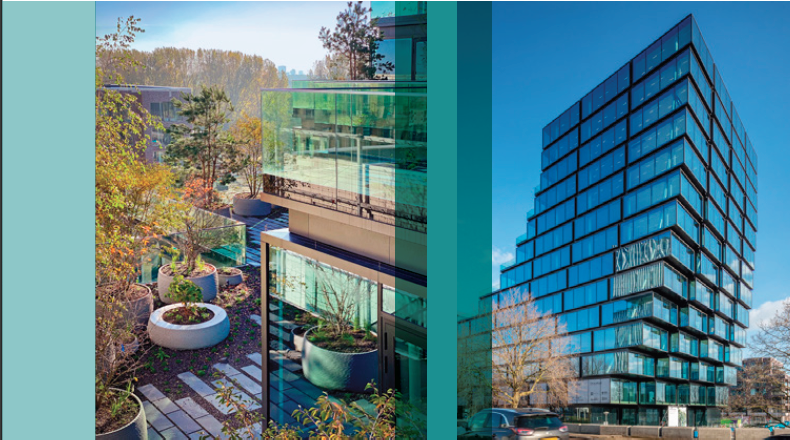 Facts
• Terrace Tower boasts a sizeable range of environmentally friendly features, including special sustainably designed doors and 3D-printed walls, earning the building a BREEAM Excellent certification.
• Suitsupply CEO Fokke de Jong called Terrace Tower "an ode to Amsterdam".
• The terraces alone span around a thousand square metres.
For more information please visit: www.terracetower-amsterdam.com
Address Gelrestraat 16, 1079 MZ Amsterdam
Architect BIG Bjarke Ingels Group, Inbo & DELVA
Developer C2 Vastgoed B.V.
Users Main tenant is Suitsupply; also a professional photography studio, flagship store and restaurant
Completed in 2021
Floors 13, incl. 2 underground (car park)
Height 58 metres
Surface area 23,000 m2