ADORE Research & Diagnostics Centre
ADORE Research & Diagnostics Centre (ADORE RDC) is part of Amsterdam UMC. Housing offices and laboratories, the high-tech six-storey building also has a cleanroom, offering a controlled environment that meets the highest quality requirements for research on cancer and neurological disorders.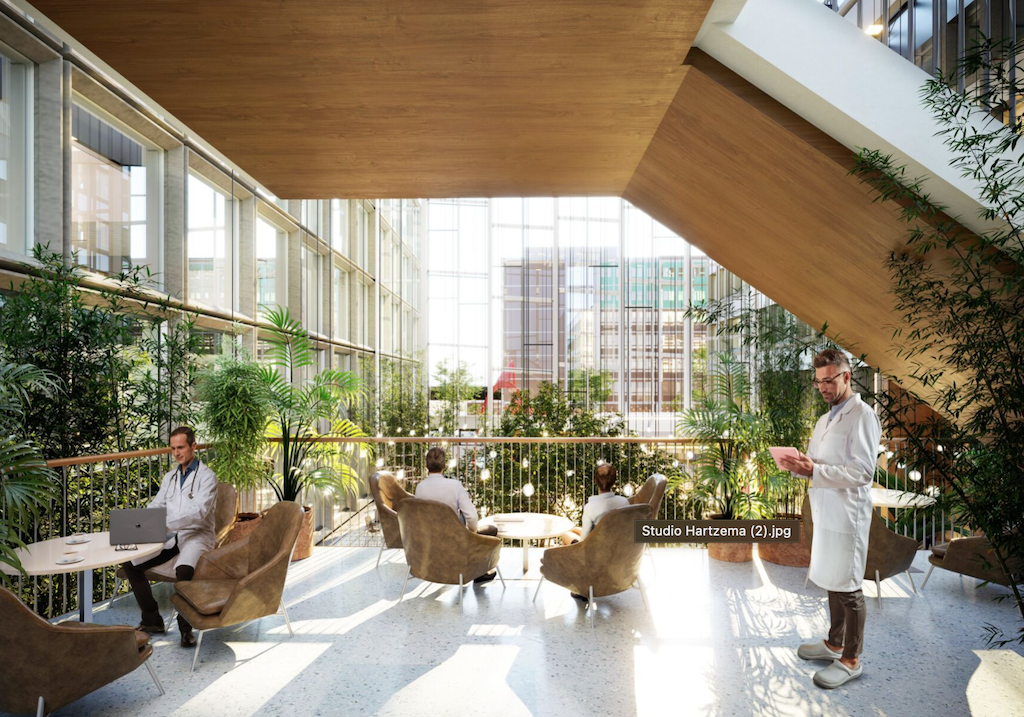 Meeting place
With equipment and spaces shared by oncology and neurological researchers, the building is specifically designed to encourage exchange and knowledge-sharing. The Atrium is its central space where the paths of patients, physicians and researchers intersect, fostering interactions that bridge the boundaries of medical disorders, disciplines and specializations.
The building is situated to the rear of the university medical centre in Zuidas. The Atrium will connect ADORE RDC with the adjacent Imaging Center, voted 'healthcare building of the year' in 2020.
Cross-fertilization
ADORE RDC was designed to enable oncologists and neurologists to look beyond their disciplinary boundaries and work together to develop new treatments for cancer and brain disease. Moreover, to do this in partnership with SMEs, the pharmaceutical industry and knowledge institutions including VU Amsterdam and the University of Amsterdam. Championing a bold new approach to academic medical research, the centre will cluster work on cancer and brain disease and utilize similarities between them to accelerate scientific advances. Ultimately, this cross-fertilization between oncology and neurological research should help to advance new diagnostic methods and treatments for people with cancer or brain disease, and make ADORE RDC a home base for leading researchers and scientific collaboration.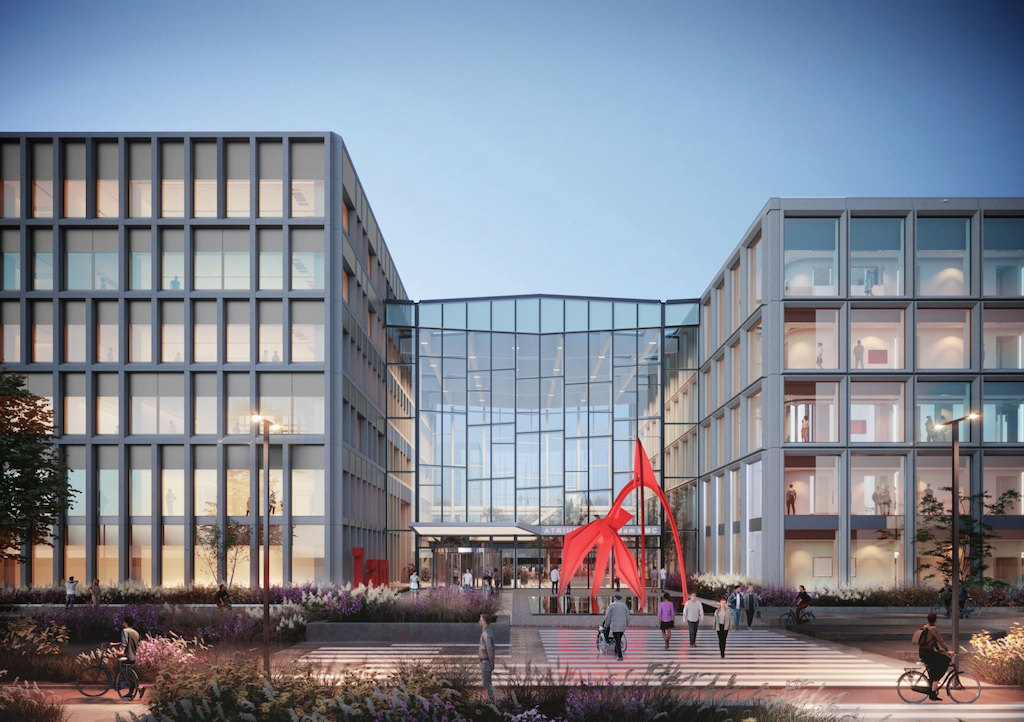 Schedule
Site preparation began in the spring of 2022 and building work kicked off in September. Construction is set to be completed in late 2024. ADORE RDC will be taken into use in 2025. On completion, Amsterdam Cancer Center researchers will relocate to this new building beside the A10, after which the distinctive old blue-and-red blocked building will be demolished.