Zuidas Mobility: Greening catering logistics
The Hello Zuidas Foundation went in search of the ideal partners to roll out a district-wide approach. The first step is setting up a pilot to distribute food boxes packed with local products to Zuidas caterers. Working in partnership with Amsterdam University of Applied Sciences and the Local2Local digital platform, superfluous steps can be eliminated from the delivery process. The smaller the delivery distance, the lower the CO2 emissions.
Hello Zuidas talked to Pauline Rosenberg, sustainability adviser at Vermaat Groep, Kees-Willem Rademakers, innovation coach at the AUAS, and Martin Topper, a farmer affiliated with the Local2Local platform, about this district-based approach to catering logistics.
RETHINKING DELIVERY PROCESSES
The basic idea is to shorten the delivery process and make it more sustainable. According to Rademakers, there are myriad advantages to buying local products, including health, sustainability and creating more commitment among farmers. 'The downside is that there are also high logistical costs involved, which have a considerable impact on air quality, carbon emissions and urban congestion. It's a good thing the district is looking for a more sustainable logistics flow.' Rosenberg adds, 'I'm really glad we're joining forces to reduce the environmental impact. Supply chain collaboration is key here. No one player can do it all by himself.'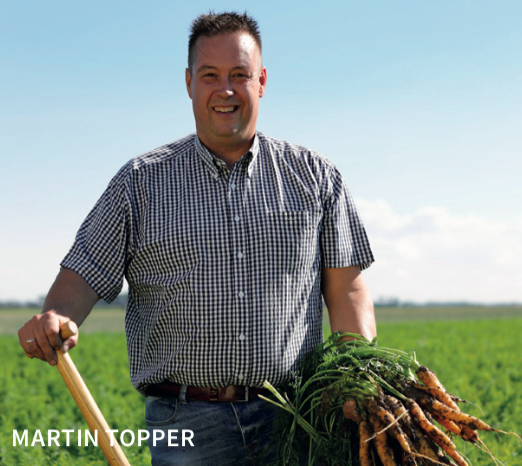 GO LOCAL!
A platform like Local2Local is premised on the need to make the food supply chain a good deal shorter, greener and more local. Local2Local also works with farmers to develop new products aligned to the UN's sustainable development goals. Martin Topper is one of the farmers who supplies vegetables to Local2Local. 'For example, carrots in every colour, beetroot, parsnip, onions and potatoes.' He has an extensive crop plan to support crop rotation and biodiversity. 'You've got to admit it's great to drive through the polder and know that's where the carrots grow that end up on your plate. We should all be buying more locally. Sure, it costs a bit more, but it has also been farmed sustainably. We need to start taking pride in our Dutch products again!'
GETTING EVERYONE ON BOARD
A platform like this serves Zuidas businesses and residents alike, Rademakers emphasises. 'We're looking for businesses that want to come on board as food box pick-up points and play an active role in informing residents and workers in Zuidas about this initiative and getting them involved.' Caterers and restaurants also need to be involved to assess if their menus might have more emphasis on local products. Rosenberg continues, 'At Vermaat Groep, we always consider the most efficient form of transport and delivery with each of our suppliers. It's important to have that discussion with all parties involved, because it's the only way we'll achieve the climate targets together.'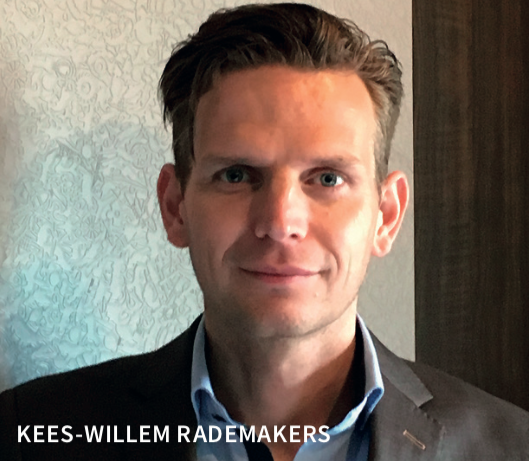 WIN-WIN SITUATION
This is a unique initiative and one that improves access both to Zuidas and to local produce. 'This win-win situation dovetails seamlessly with the City of Amsterdam's own logistics and food targets', Rademakers points out. 'And also with the innovative image of sustainable players in Zuidas like Circl, Goede Doelen Loterijen and Bolenius. It's a win for farmers as well, who will get a fair price for their vegetables.' Topper agrees. 'We need to make a living, and we also want to be innovative. Now, I'm still dependent on my exports, but I think we'd all much rather see Dutch products on Dutch tables!'
Want to learn more about opportunities for greening your catering logistics? Get in touch with the project leader for Mobility at Hello Zuidas.
Rodi van den Bergen
rodi.vandenbergen@hellozuidas.com
+31 (0)6 36 28 38 38