Video spotlights dazzling Zuidas at night
Though it makes for great pictures (see video), Green Business Club Zuidas members are calling for a nightly lights out between the hours of 11pm and 6am district-wide in Zuidas. They want unnecessary lighting to be switched off – within the confines of safety and security. To show why, the impact organization produced an after-hours recording spotlighting how brightly lit the area is at night. From whole office floors to empty company restaurants and from lobbies to stairwells: none of these spaces need to be illuminated when there is no one around. Not only could this save energy and costs, but it would also create a more pleasant living environment for inhabitants of Zuidas.
Raising awareness to get the ball rolling
Central to the GBC Zuidas campaign is a short video of dazzling ground-level and aerial shots that simultaneously shows the challenge. Their message is simple and straightforward: switch off the lights and share your commitment on zuidasdoethetlightuit.nl. The impact organization also offers knowledge and best practices on this website to help companies flip the switch. Because what sounds simple in theory is complex in practice. "Companies would love to dim their offices as all these lit up empty spaces are bad advertising, but it takes quite a bit of coordination, especially in multi-tenant buildings. Not only that, people often have no idea how many lights stay on. But, after this video, no more!", says GBC Zuidas project manager Nina van den Berg.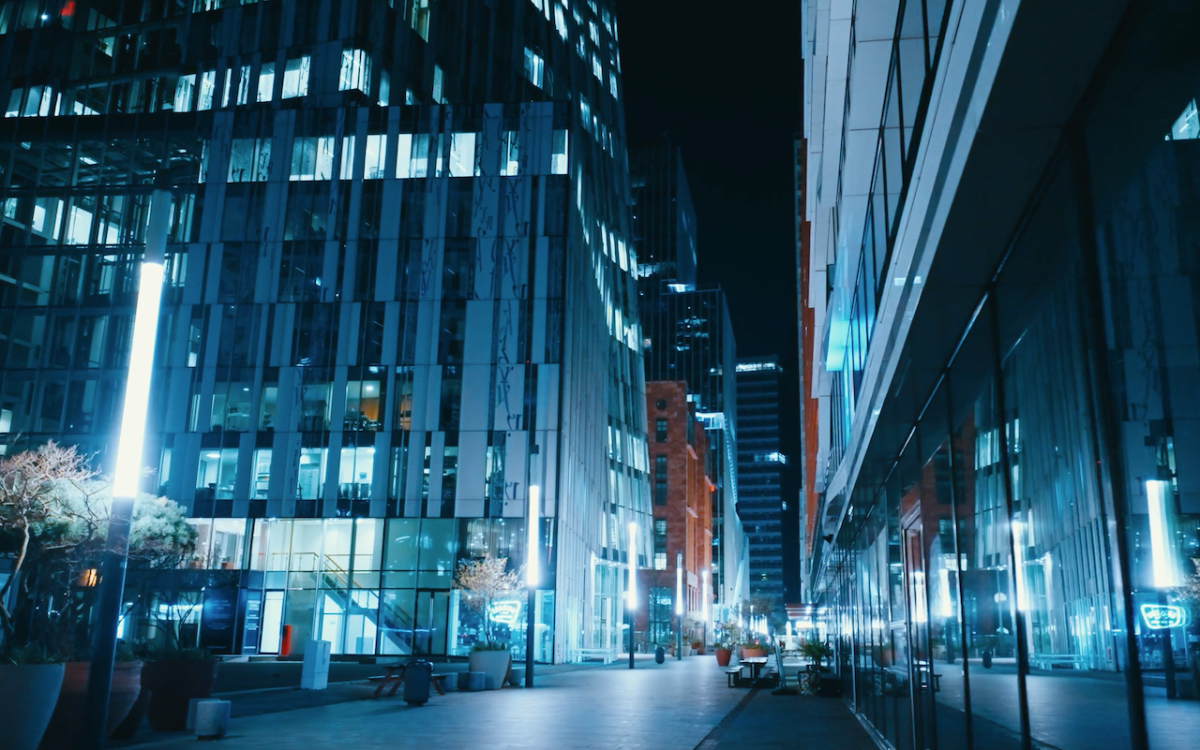 Preventing visible waste
Dimming Zuidas is part of the 2021-2025 Ambition Statement that CEOs signed during last year's annual GBC Zuidas CEO Breakfast. At this year's edition in late June, it was clear that CEOs in the country's number one office location want to step up to the plate. "That's why we are working to scale up the existing ambitions and achieve them faster. It starts with preventing visible waste, which is what unnecessarily leaving lights on is", stresses Jeanine Helthuis, managing director of the Van Doorne law firm. "Our firm is one hundred per cent behind and on board with Zuidas turn off the lights." Other companies that have also already committed to going dark at night are ABN AMRO, Arcadis, Bridgestone Mobility Solutions, Houthoff, Loyens & Loeff, NautaDutilh and Vesteda, with more to come. City director of urban space and economic services Thea de Vries, appointed as from 1 July, was a guest at the CEO Breakfast and is also very optimistic about the project being rolled out. "Uniting to send a message that 'we are rising to meet the energy challenge together and I am part of the solution' delivers the most visible result. Hopefully, motorists on the A10 will see the difference."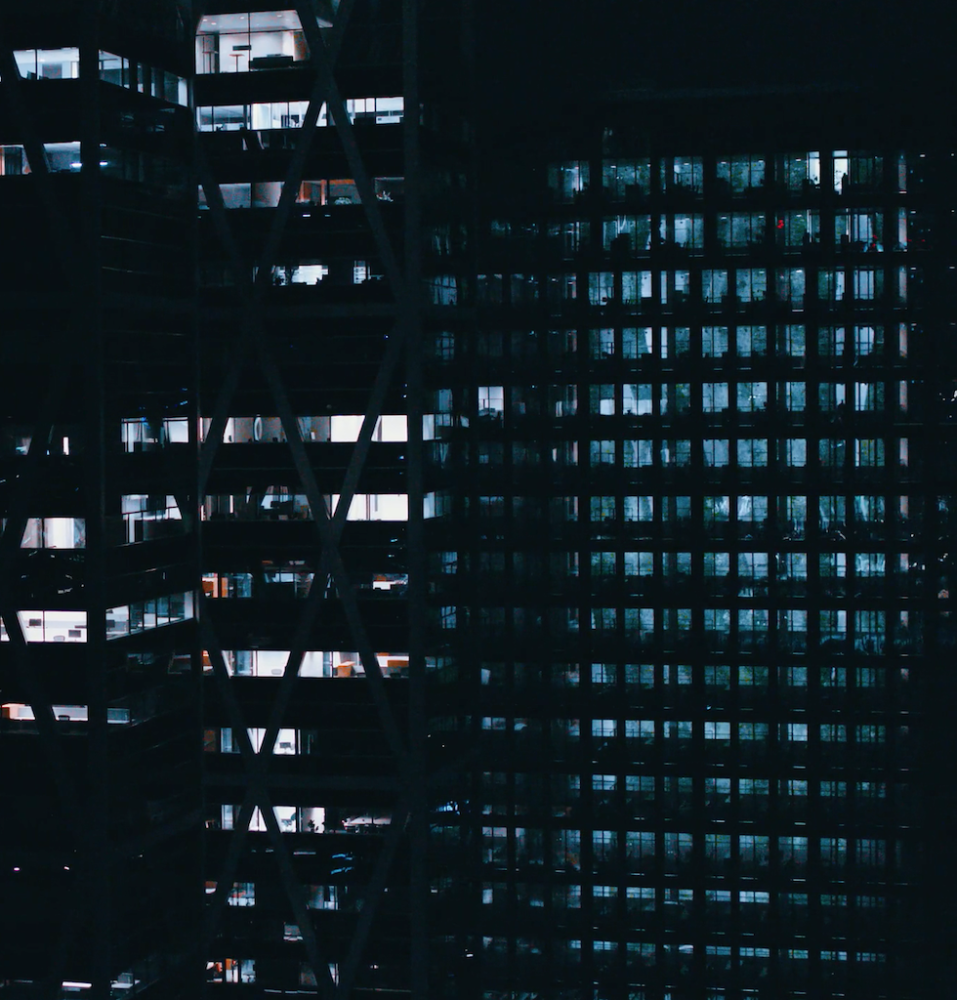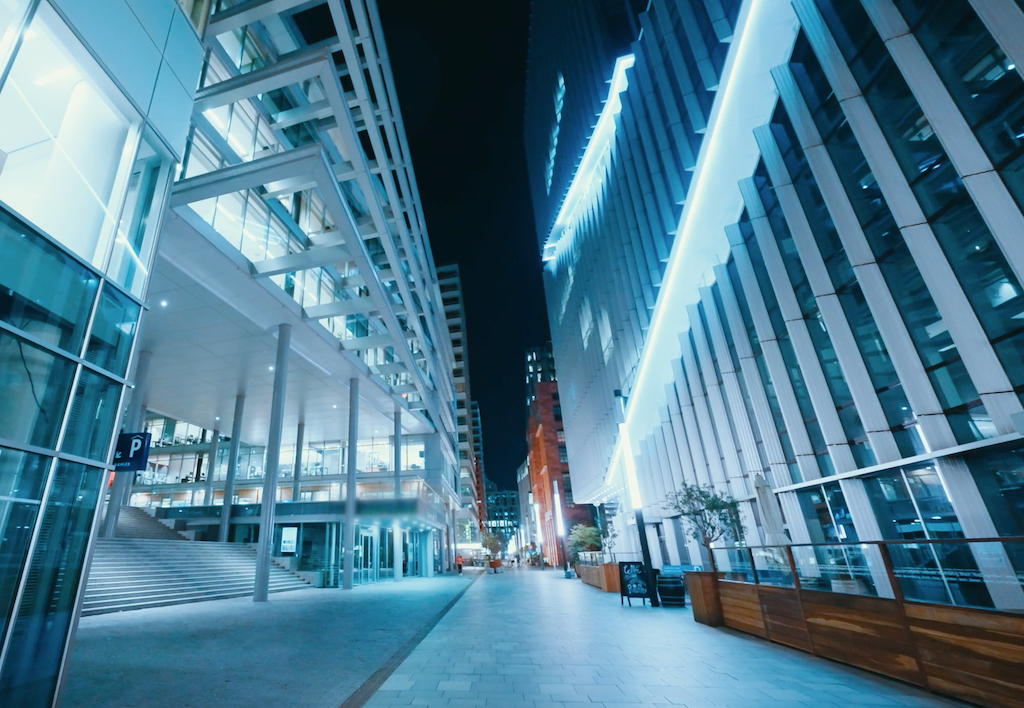 From lights to climate control
For Green Business Club, the lights-off campaign is in fact a first step in a broader effort to conserve energy in Zuidas. Further quick wins could be achieved by rethinking indoor office climates. During the summer heat wave, GBC raised the alarm by calling on companies to dial their air conditioning back a few degrees. "RED WARNING: Summer heat is approaching! There's no better time to take a critical look at your climate control settings. Is 19 degrees indoors really that cool when saving energy is more urgent than ever? Jackets off, air conditioning down!", they urged via LinkedIn. According to Eline Kik, GBC Zuidas programme director, "Switching off lights targets visible energy waste. The next step is tackling the less visible waste. That includes looking critically at climate control systems. Can thermostats be set lower in winter and higher in summer? Are system time and day settings optimized? And how are office buildings scoring on energy performance?" In the period ahead, roadmaps will be drawn up for several buildings in Zuidas setting out measures that can already be taken in the short term and sharing the resulting knowledge in other relevant areas.