"THE TIME FOR CHANGE IS NOW"
Green Business Club Zuidas' 10th anniversary bash
After twice being postponed due to Covid restrictions, this year Green Business Club Zuidas finally celebrated its tenth anniversary. For the 130 or so guests from Zuidas who attended the celebration at Ox & Bucks, it proved well worth the wait. The GBC Zuidas team had put together a lovely evening, with time to talk shop, reflect on great projects and share drinks and dance moves.
Long time no see
For people from Zuidas, it was an evening of reconnecting with familiar faces. Joris Kurk, also part of the GBC Zuidas team, hosted the thematic part of the programme on-stage, which included interviews with current and former board members and captains of sustainability such as Maurits Groen. Discussion touched on the organization's multifarious impact, rooted in hands-on, practical action, and the rather special fact that GBC Zuidas was the very first club and blueprint for a now 16-strong nationwide network of local Green Business Clubs.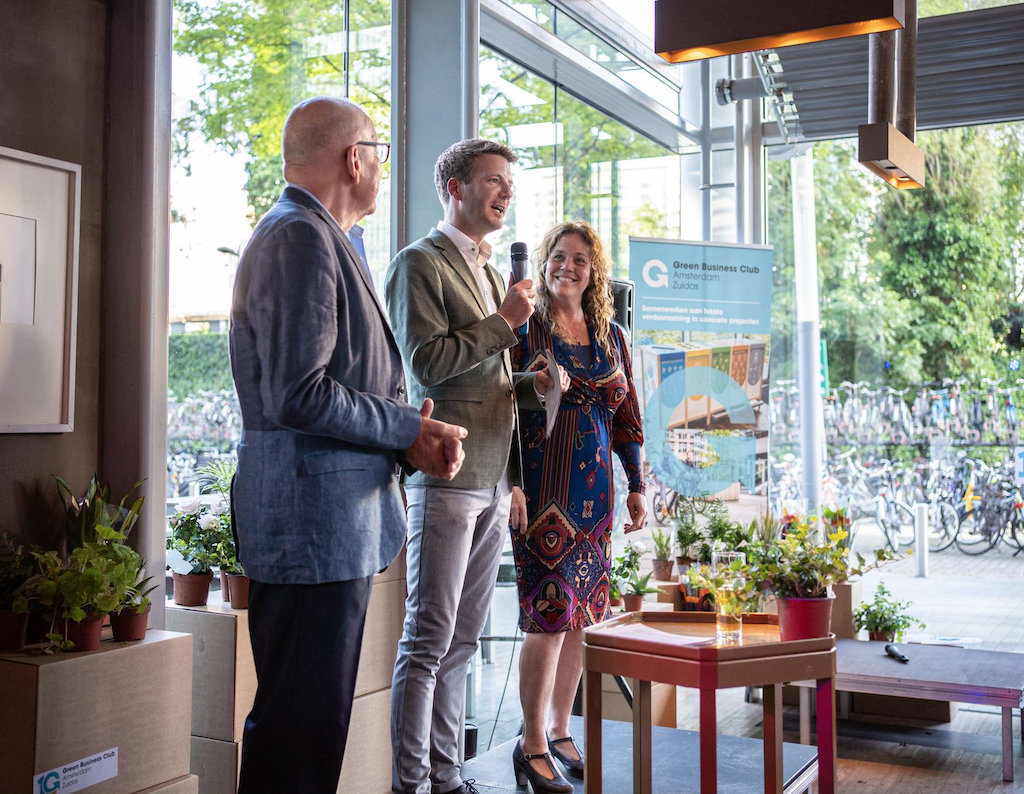 Voice of a new generation
A conversation with Neele van den Bongardt of VU's Green Office and Nadieh Wesseling's pointed column on behalf of GBC Young Professionals brought the voice of the club's new generation to the event. The Pretvormers struck a festive note greeting guests on arrival, while spoken word artist Benjamin Fro stirringly highlighted the urgency of the sustainability challenge: "the time for change is now".
GBC team as entertainers
There was also plenty of hilarity, with an anniversary Zuidas-themed quiz led by quiz master Diederik Imfeld and first and current GBC Zuidas chairs Annelinde van Dijk-van Eck and Roland de Vlam as team captains. Roland de Vlam was crowned 'GBC-er of the decade' and he and Director Eline Kik joined in thanking the many assembled guests for all their efforts and commitment over the past ten years. The party and dancing continued well into the night, powered by the inspired cocktails Nina van den Berg mixed at the bar.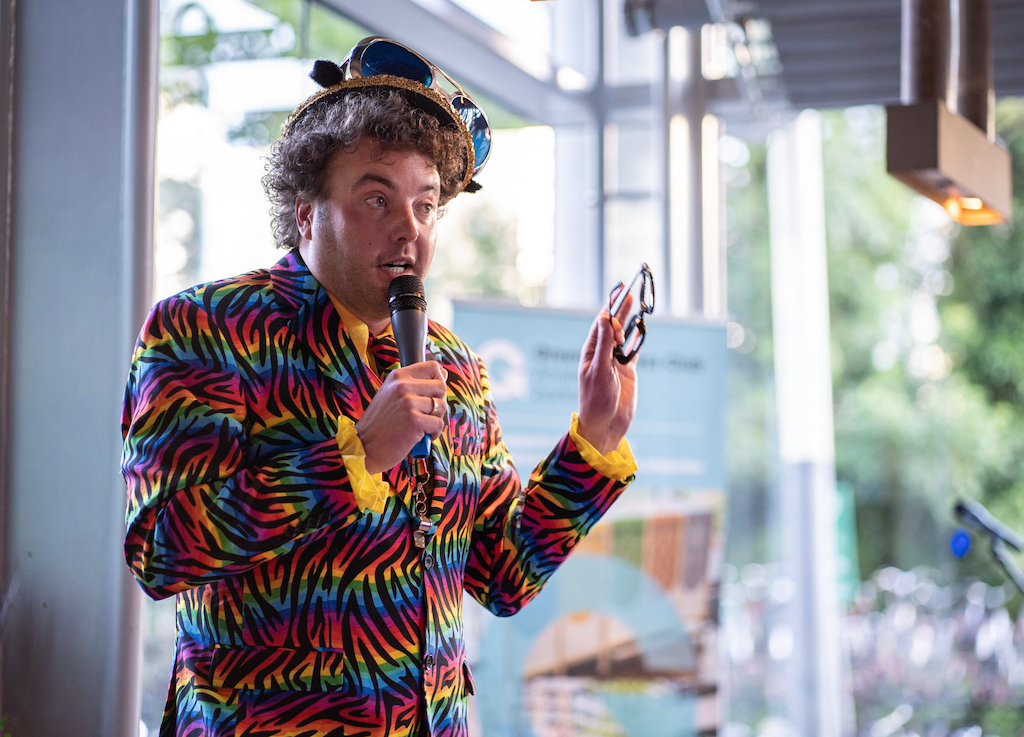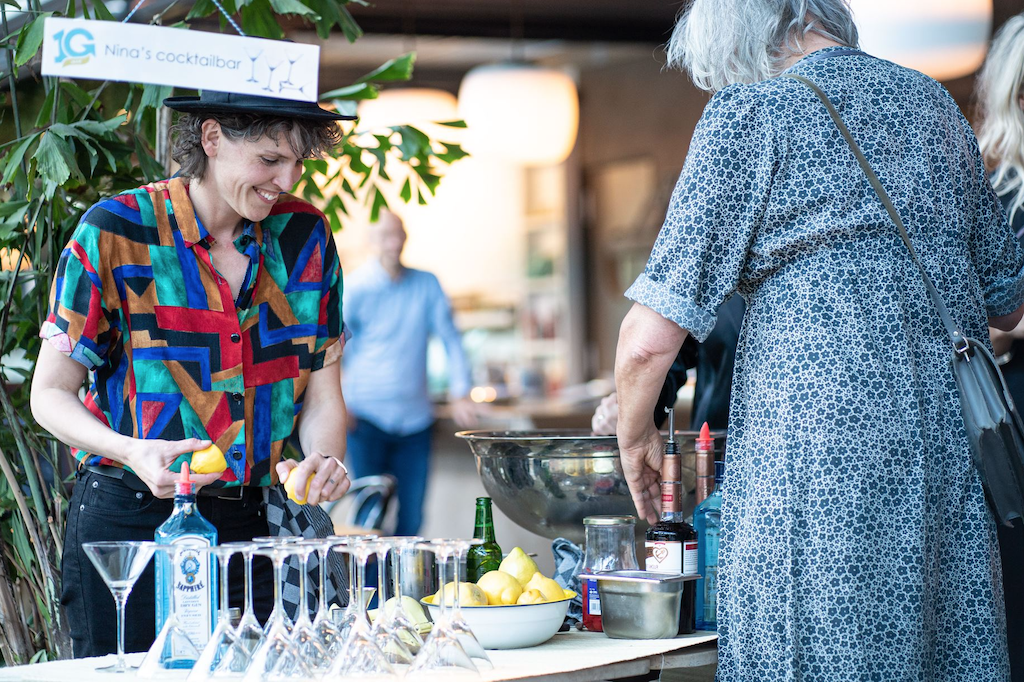 Sustainability hall of shame and fame
The evening's guests applauded the team with a lovely banner reading: "Hats' off for your ongoing, enthusiastic and concrete actions on sustainability issues in and around Zuidas. You're making real impact together." There was also a lot of talk around a box in which party-goers could anonymously drop their stories of sustainability shame. Confessions were revealed at the dance floor, variously drawing supportive cheers and appalled boos. The sustainability hall of shame ran the gamut from "I take public transport to work but also fly at least three times a year", "I take nightly baths with my baby" and "I drove here by CAR" to "I bought a bikini on Shein". There still is enough to accomplish, but working together in Zuidas will make that change happen.