YOUR ROLE IN A NEW, SUSTAINABLE ECONOMY
Purpose Summer School by CIRCL and THRIVE
For many, the world of finance calls to mind money, numbers and profits. But what if we could harness financial resources to green the economy and create real value? And what can you as a professional do to help get the economic system moving towards a 2.0 version that takes account of people and nature? During the two-week-long Purpose Summer School, a programme organized at CIRCL (an initiative of ABN AMRO), professionals and students learn more about system changes, explore their own role in the transition and work with leading sustainability thinkers to develop their own Theory of Change. To coincide with this initiative, Hello Zuidas interviewed Juliëtte Boughouf – founding partner and sustainable business expert at the THRIVE Institute - and Kees Klomp – author and professor of the purpose economy at Rotterdam University of Applied Sciences – who are part of the new movement known as the 'purpose economy'.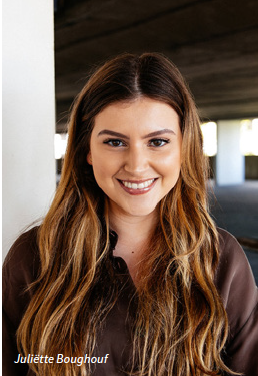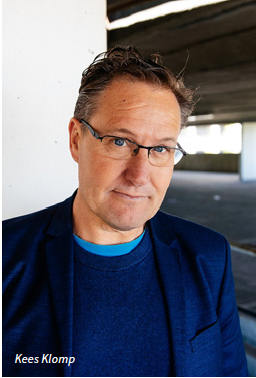 What is wrong with the economic system as it is now?
Juliëtte: ''Whereas gross domestic product (GDP) would indicate that wealth is steadily increasing, happiness and equality are at all-time lows. In the business world, success tends to be equated with organizational growth. But the fixation on growth comes at the cost of human welfare and the welfare of the natural world.'' Kees: ''Prosperity comes at tremendously high ecological costs and furthermore is increasingly concentrated in a smaller percentage of the population. We are seeing over-development in all developed countries, where growth in wealth is no longer contributing to welfare growth, but actually detracting from it. This is an untenable situation.''
How should companies change, to be sustainable?
Juliëtte: ''We're seeing many companies now making a start on setting up impact goals and sustainability programmes, which is good. They can use their clout to be part of the solution, instead of part of the problem. Aside from that, I am seeing more intrinsically motivated professionals who are trying to change their organizations from the inside. These changemakers can win people over to the story and show that sustainable practice works. Once this realization sets in, you see the impact that companies can make is a good deal greater than people assumed. I envisage impact goals as becoming embedded in the core of every organization and being supported by employees.''

What is needed to change the economic system?
Kees: ''System change is an intensive and complex process. Moreover, we are in a situation now which calls for not only societal transition, but personal transformation as well. We need to reinvent ourselves if we are to effectively respond to climate change and biodiversity collapse. So, in my view, a different system starts within ourselves.''
What can students learn from professionals, and vice versa?
Juliëtte: ''The Purpose Summer School fosters a great exchange between students and professionals as they work on the same questions. Students can confront professionals in a light-hearted way about issues that may seem to be set in stone. And, for their part, professionals can shed light for students on how things work in practice and where the challenges lie.''
Kees: ''This is also somewhere we can learn from nature. There is tremendous power in diversity. The more diversity or biodiversity you have, the more resilient the system or ecosystem – and that applies equally to organizations. The more multifaceted a team and the more different perspectives you have, the more robust it is. This also applies to students and professionals. Different perspectives create a synergetic learning experience.''
When? 22 August through 2 September 2022
Where? CIRCL, Gustav Mahlerlaan 10, 1082 PP Amsterdam
How many people can take part? 30 participants max. Group size is kept intentionally small to ensure personal guidance and enhance connections.

Your company as a partner? Get in touch with yvonne.lang@nl.abnamro.com.