Is Zuidas diverse and inclusive enough?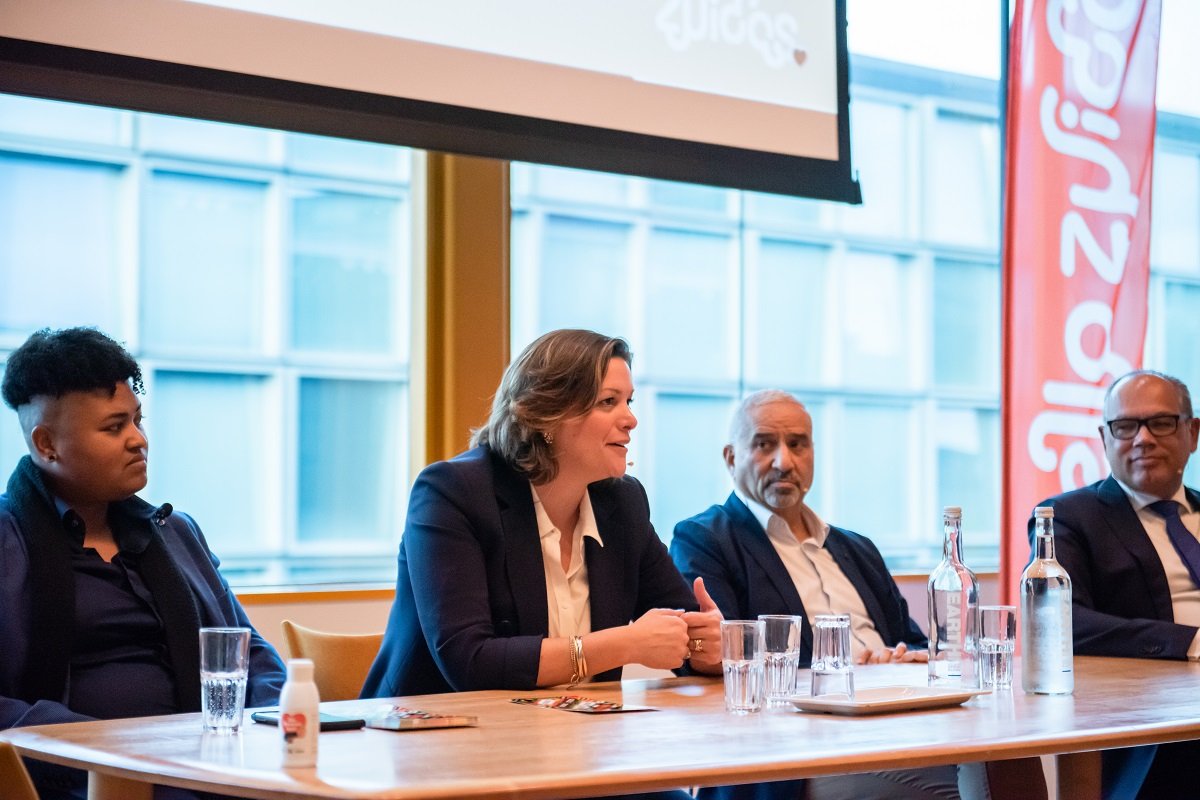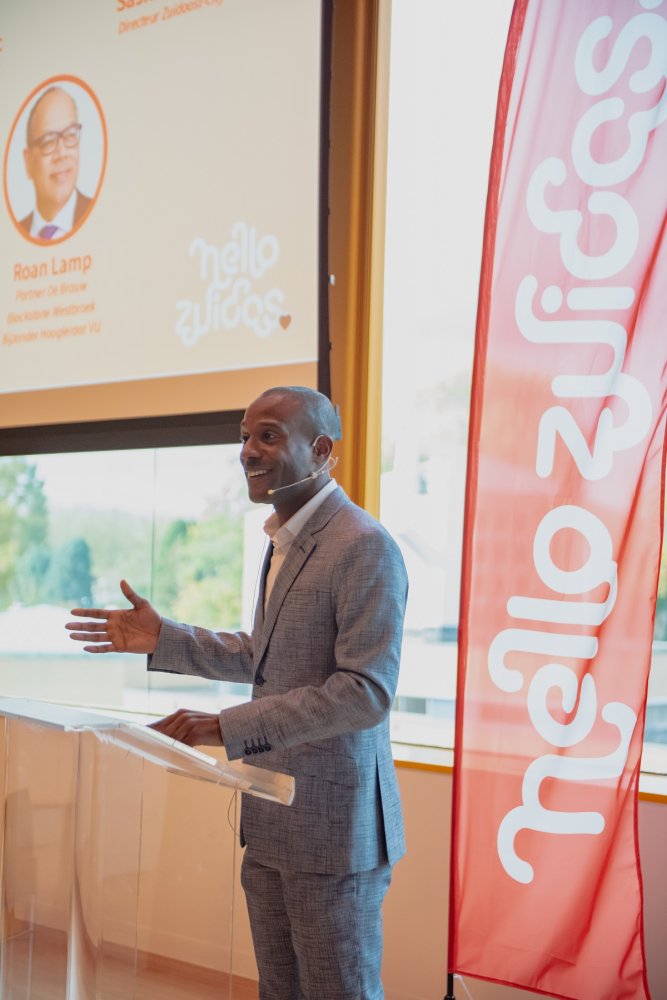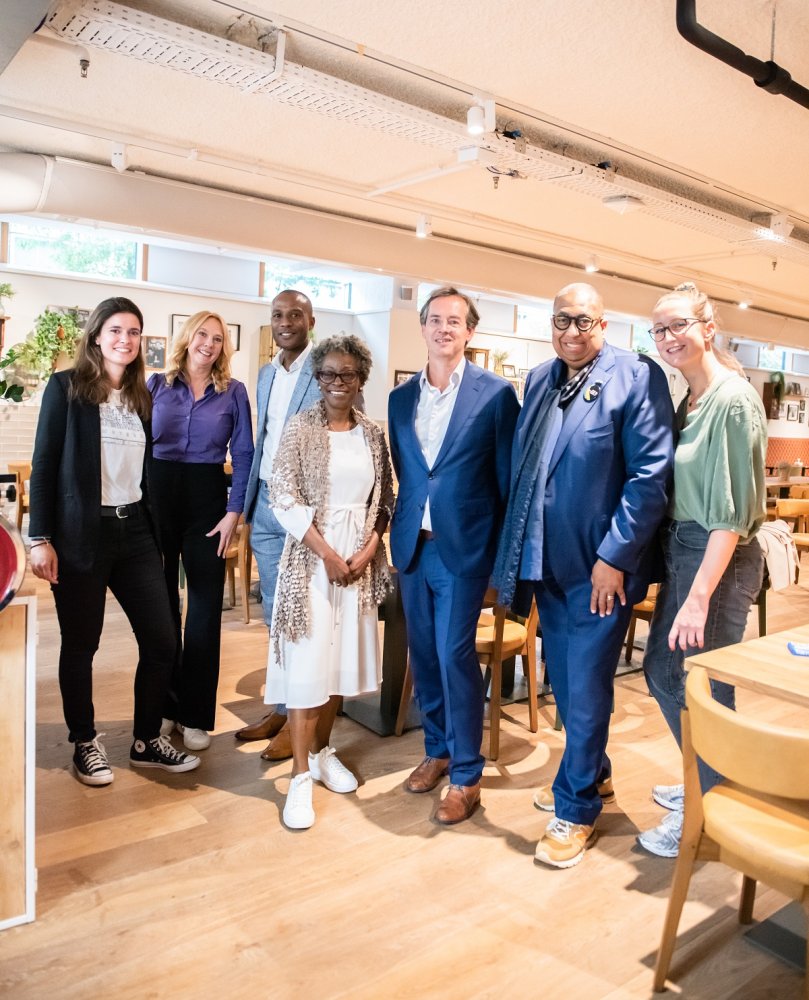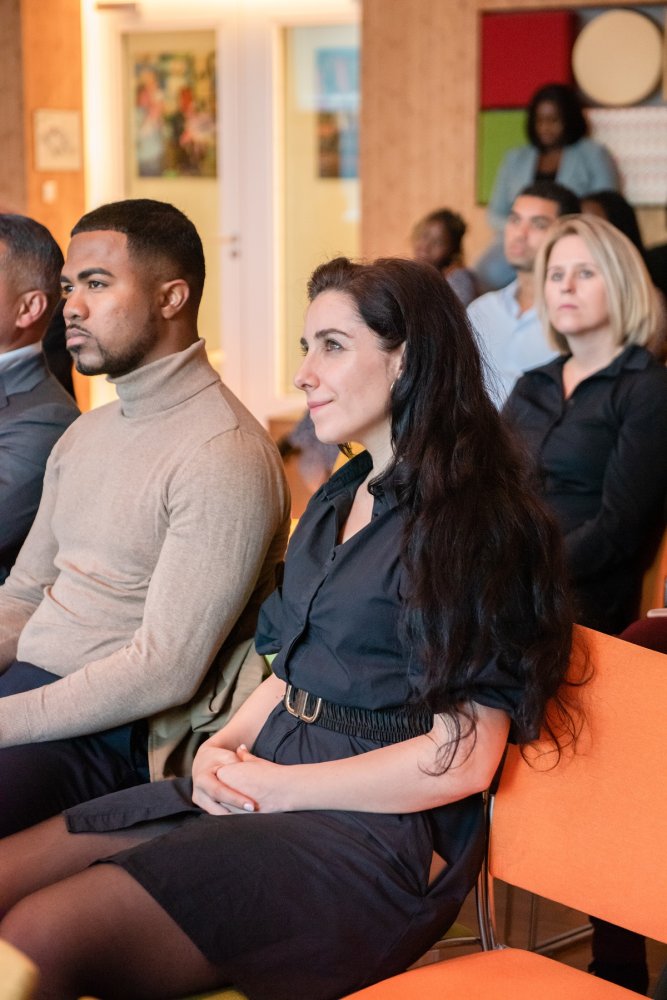 Black Achievement Month (BAM for short) is celebrated annually in October. The festival provides a showcase for exceptionally talented individuals with African roots. It includes a programme of debates and discussions about current topics and defining themes in society, conducted with scientists, scholars, professionals, entrepreneurs, athletes, intellectuals and writers. Hello Zuidas recently launched Diversity & Inclusion as a new pillar of the foundation's activities. To highlight the importance of this focus area, in late October Hello Zuidas and BAM co-hosted a discussion event at the local headquarters of Goede Doelen Loterijen. The central question was: Is Zuidas diverse and inclusive enough?
Spotlighting people of colour
BAM chair Jurenne Hooi kicked off the afternoon: "I am proud to be standing here," she told the crowd. "This month is meant to shine a spotlight on people of colour and the diaspora." Jurenne went on to stress how important BAM is in providing role models and a space for connection. She had no such role models when she started her career. Citing the excellent turnout, she said it reinforced her belief that striving for an inclusive society is the only option, and that the Zuidas community has a significant role to play. Event moderator Gregory Sedoc asked panel members to share their thoughts on this theme. This sparked an interesting discussion, revealing that the issue poses a particular challenge for large companies and is something management boards need to prioritize. Only then can real change begin.
Zuidas scores 2.2
The audience were also drawn into the discussion, with questions such as: What terms do you associate with diversity and inclusion? And: Is Zuidas diverse enough? On a scale of 0 to 5, the audience gave Zuidas a score of 2.2 for diversity and inclusion. Terms gathered by the Mentimeter included connection, equal opportunities, authenticity, talent and a safe workplace, among many dozens of others provided by audience members.
See the results of the Mentimeter here.
Greater diversity in the boardroom
A main takeaway from the discussion was that firms can change their own internal culture. If you want diversity, you have to be open to hiring people who may think differently and look different to you. And that includes candidates for senior management positions. Many corporate boardrooms are not nearly as diverse as they could be, whereas a diverse management can positively influence company culture and composition overall. In short, we have plenty of work to do.
For more information, please contact Elisa Schouten: elisa.schouten@hellozuidas.com.
Hello Zuidas co-hosted this event with the Black Achievement Month. The panel members were Eric Robles (Executive Search), Rose Wiewel (COO, Simmons & Simmons), Saskia Bosnie (Director, Zuidoost City) and Roan Lamp (Partner, De Brauw Blackstone Westbroek). Project team: John Leerdam, Elisa Schouten & Trevor Holtkamp
Text: Romy Lange
Photography: Roxanne Wilm