'Human input and creativity are what fuel UNGA'
We're all familiar with those oh-so-collectible seedling pots and miniature groceries offered to shoppers at supermarkets like Albert Heijn. What many people don't know is that the creative business and brain behind these campaigns is based in Zuidas. UNGA moved into NoMA House last year, where its sixty-strong team representing twenty different nationalities spends its days working on worldwide campaigns. With offices around the globe, UNGA is young, hip and happening and celebrates a culture all its own. Hong Liem, the company's CEO and co-owner, took us on a tour around their amazing office.
What brought you to UNGA?
'In 2002 I joined Walt Disney, and became CMO Benelux. There we launched the loyalty campaigns for Albert Heijn: the Albert Heijn Disney Weeks. My business partner Toon Thijs started UNGA as Toy Design Studio in 2006. He designed the "Welpies" [collectible mascots, ed.] for Albert Heijn back then, and from that point developed campaigns for the chain's Disney Weeks. In 2013 I finally left Disney to help Toon turn the Dutch firm UNGA into an international one. It was a match made in creativity.'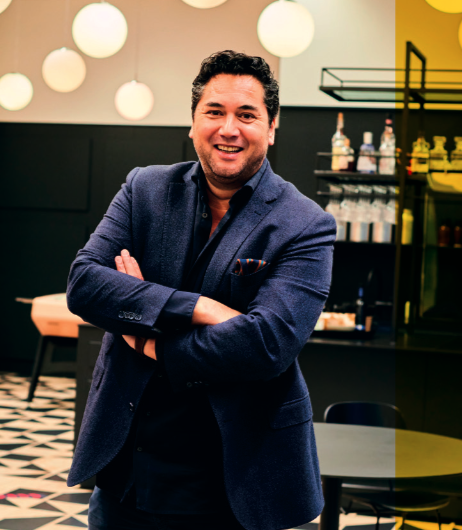 So it's almost nine years later; where is UNGA at now?
'We're still in the supermarket business, but have spread over forty countries. Our best- known campaigns are "little shop" and "little garden". In Amsterdam we've got a team of sixty people now, about half working in our creative division. UNGA also has another 13 people in China and five for sales across New Zealand, Australia, Russia and South Africa. Since 2013 we've almost consistently grown 50% per year. Meanwhile, we're active in retail loyalty as well as new businesses, like our book club Hey Reader. UNGA targets mainly kids and families. Our concepts get a slightly different twist in each country so they'll appeal at the local level, but there are clear universal similarities among families all over the world. We have twenty different nationalities represented at our Amsterdam office so we can serve all those different countries.'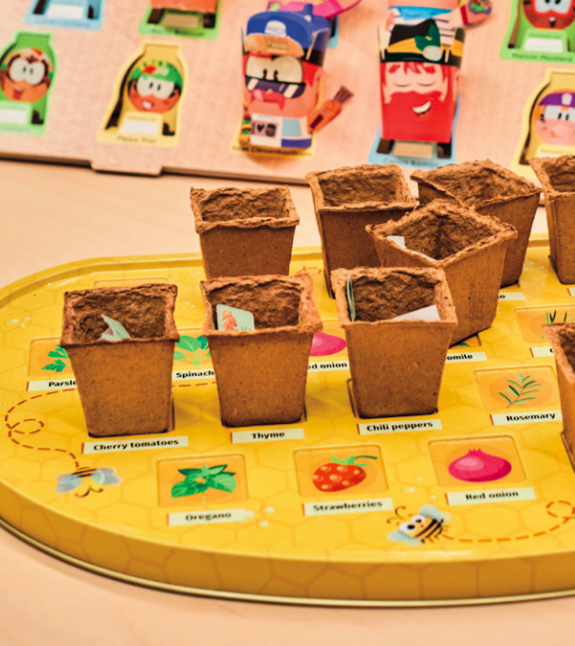 What is the UNGA culture?
'UNGA literally means "to play" in Papiamento. So that's in UNGA's DNA: everybody's got an inner child. With all our people abroad we've grown into an UNGA Family, because for us colleagues are friends, too. Eating lunch together, the activities, parties and trips we take together – those are all essential to the UNGA culture. Human input and creativity are what fuel UNGA. To sustain that we have to provide a good workplace, and that's something we put a lot of effort into. When I started in 2013, we had a team of 10 employees. Now, that's eighty. They like to stay and grow with us, and that's the power of UNGA.'
What made you decide to trade the canal ring for NoMA House? '
We chose this area because of the energy and appeal of Zuidas. The four-metre high ceilings, the office with an outdoor garden, and the good transport links. That sense of stepping into the future fits UNGA. The interior layout was done in collaboration with my wife and the design agency StAAT. StAAT worked on shaping a calm style with a warm, friendly feel. You can see that reflected in the trees, plants, use of wood and wealth of light. And that grasps onto the building's BREEAM design.'
Looking ahead, what more would you like to accomplish?
'UNGA believes that play is vital for kids, families and adults to become smart social beings. That's what drives us: a different creative approach to spreading this message through supermarkets around the globe. We want to grow further internationally and advance this mission in a sustainable, fun and creative way. Something that's really important to me personally is that the UNGA team has a longlasting future. We're a long-lived firm where everyone feels good. #playtogrow'