DURA VERMEER JOINS ALL FACETS OF BUILDING
Dura Vermeer is not only a construction company, but an established property developer as well. And that sets it apart in the real estate market. This year, the real estate developer celebrates 165 years in business. With a strategy for success centred on continual innovation, it's looking forward to the next 165 years. Rutger Sypkens, director at Dura Vermeer Vastgoed, and Marijke Nas, director at Dura Vermeer Midden West, are keeping close tabs on new project developments in Zuidas. The two Amsterdam natives are keen to contribute to this slice of their city.
The green and yellow cranes are a familiar sight in Zuidas, where Dura Vermeer has some well-known development and construction projects to its name. The company developed and built Symphony and the Stibbe and Akzo Nobel offices, and was part of the consortia behind NoMA House and the Atrium. 'Right now', says Marijke, 'we're fully focused on broadening our knowledge to be able to build the buildings of the future. With Zuidas being such a densely built-up area, it's crucial to think about the quality of the living and working environment. This knowledge is vital and helps us stand out as a developer and builder. Aside from development, direct investments in technology are another key component'.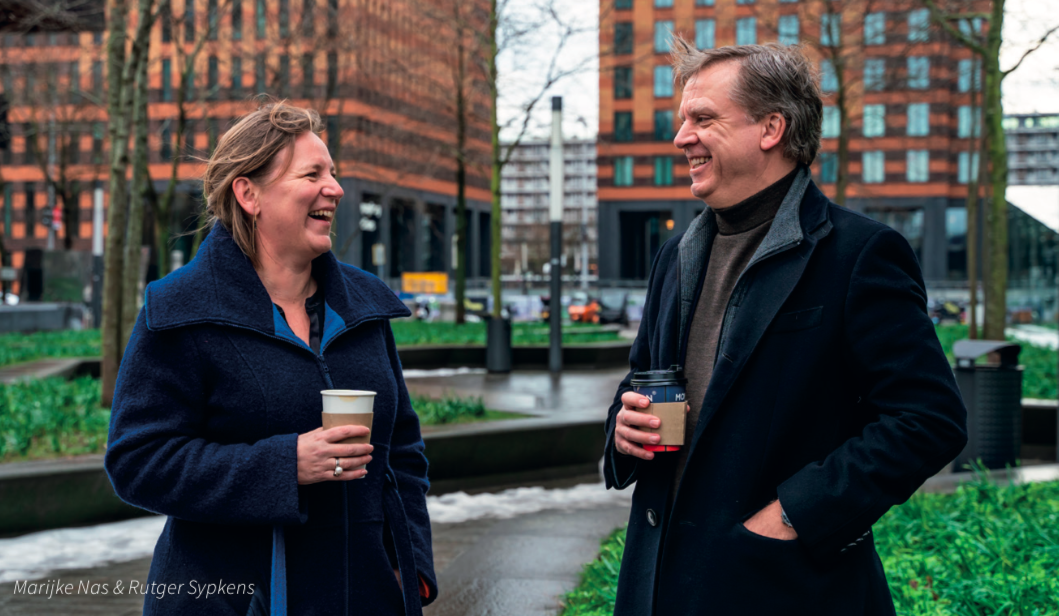 Commitment to Zuidas
One thing is certain: Dura Vermeer continues to evolve. Working with the Rijksvastgoedbedrijf and its partner Heijmans, they were able to deliver the EMA building, with a floor area of 39,000 m2, in 18 months. 'The design and build project wasn't done using traditional methods', Rutger explains. 'We had several working shifts a day and the achievement of our team was realy unheard of in the Netherlands, but we're tremendously proud of the result and the cooperation.' With the many iconic projects Dura Vermeer has worked on in Zuidas, it's familiar territory for Rutger and Marijke, and they're keeping their eyes peeled for future projects – such as the one in the Ravel subdistrict. 'OBA Next could be a really interesting project for us as well. The tender has been heavily delayed, but we'll jump at the chance as soon as it comes on the market. Besides that, we are focusing on building with wood as the main construction material. We would love to develop a wood tower like what NSI presented recently', Rutger says eagerly.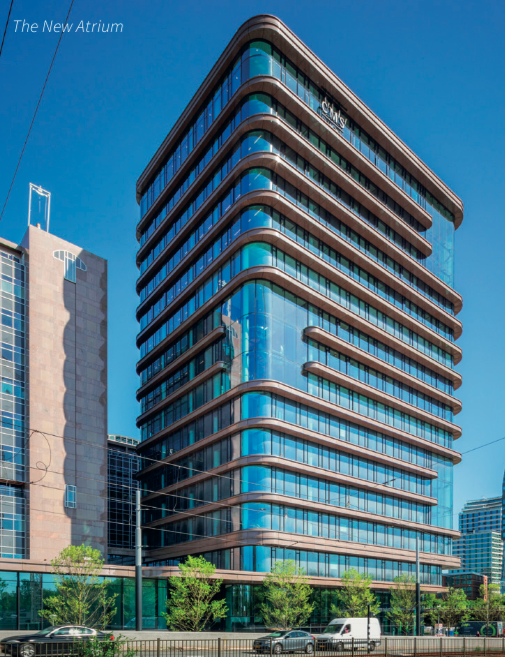 The Good Life label
For new projects, Dura Vermeer has launched its own health and sustainability label. By taking a healthy living environment as its starting point, the label takes a different approach to the design phase. Marijke: 'It's a concept premised on thinking about the surrounding area, the building, behaviours and the people. The question is: How do you create a healthy built climate at each of these four different levels? To give an example, a design where users walk right into the lift, as opposed to one with a prominent staircase to encourage physical activity.' In Haarlem, Dura Vermeer is converting the former Fluor office complex into apartments (Elements). There, considerations included creating a safe environment and adding value for residents in the form of green roofs to collect rainwater. Also, 'Instead of building underground parking, we opted for a mobility hub based on a vehicle sharing concept. For us as a real estate developer, it's important to participate in facets that go beyond construction. That's why Dura Vermeer decided to operate this mobility hub itself for the first five years to see how that will work out.'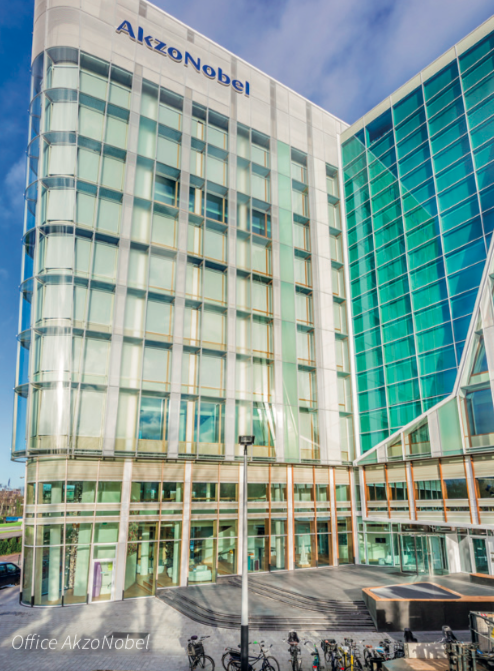 Community connection
A whole host of developments are shifting the focus from B2B to B2C at Dura Vermeer. This is consistent with the growing emphasis on a building's broader contribution to its environment in terms of green space, social sustainability as well as connecting with the community and people. 'Dura Vermeer believes technology is a must for development, and brings both the commercial and the technical side to the drawing board to come up with a good design.' Concluding, Rutger notes, 'Dura Vermeer is always open to new ideas and discussion. So please do not hesitate to contact me or Marijke!