Building Better Business: de transitie naar impact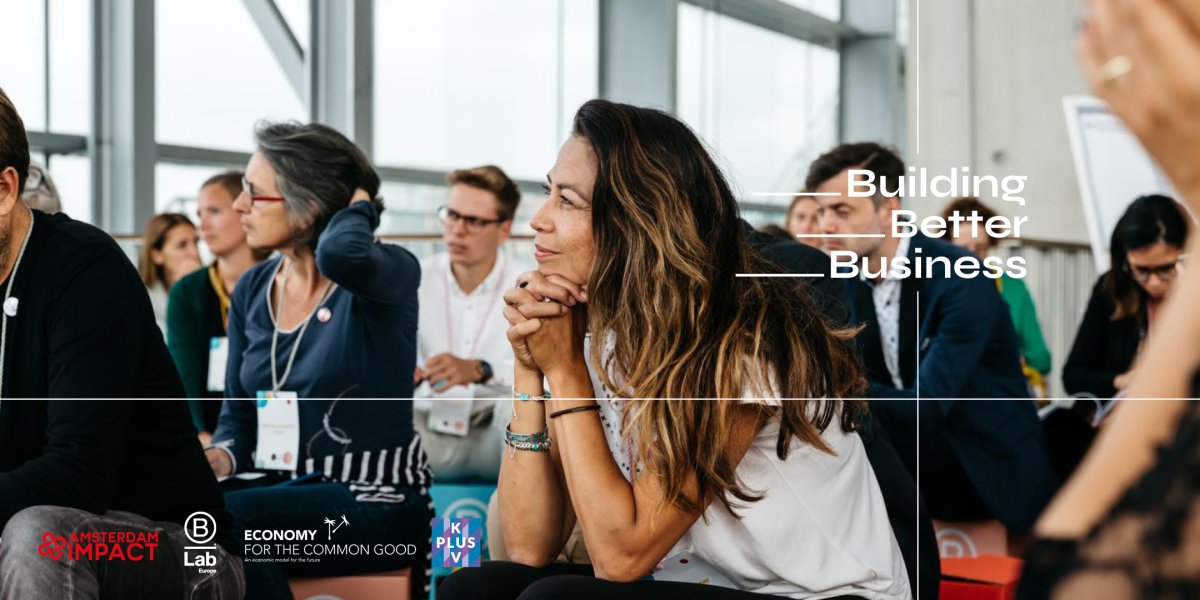 Does your business want to find the right balance between purpose and profit? Are you looking for a framework to improve and measure your company's impact on people and the planet? Join Building Better Business to explore how you can contribute to a more sustainable and inclusive economy, and pursue a B Corp or Economy for the Common Good certification!
Building Better Business (BBB) is a collaboration of Amsterdam Impact, the City of Amsterdam's impact entrepreneurship initiative, B Lab Benelux, and Economy for the Common Good. This new programme aims to help companies put social and environmental impact at the core of their business. There are two different track options for the BBB progamme — Economy for the Common Good (ECG) and B Corp. Both tracks will help your business become an agent for change and will provide the foundation for later certification, if you decide to take that step.
Join an online event on 12 May 2021 to get inspired by new economy leaders such as Economy for the Common Good initiator Christian Felber, connect with other impact-minded companies, and hear about the ins and outs of the BBB programme.


What's included
Access to the combined networks of Amsterdam Impact, B Lab, and ECG.
An inspiring and collaborative environment in which you can exchange knowledge with like-minded companies.
For those who choose B Corp track: Four in-depth B Corp modules spread across 13 weeks between May and October 2021, covering topics such as the B Impact Assessment and Impact Business Models.
For those who choose the ECG track: an ECG crash course in June, followed by a two-part process to prepare for certification between September 2021 and January 2022.


Programme costs
The introduction event and programme tracks are free of charge. The first 15 companies per track that certify within 12 months after completing the BBB programme get a voucher of €500 to be used for certification costs, which vary by business size and certification programme.


Why join?
Get support and guidance to transition from a mainly profit-based company into an impact-driven business that pioneers change
Define and accelerate your organisation's impact goals
Access the right tools for gaining a certification that verifies your social and environmental performance
Take significant strides towards creating a future-proof business that can attract impact-driven talent, investment, and partnerships


Application criteria
Your company is based in the Amsterdam Metropolitan Area and registered at the Chamber of Commerce.
Your business has a staff of 10+ employees and has been operating for at least 1 year.
One or more members of your senior management can attend the entirety of your chosen track and lead the certification process.